03/29/2020

UCPS Free Meals for Children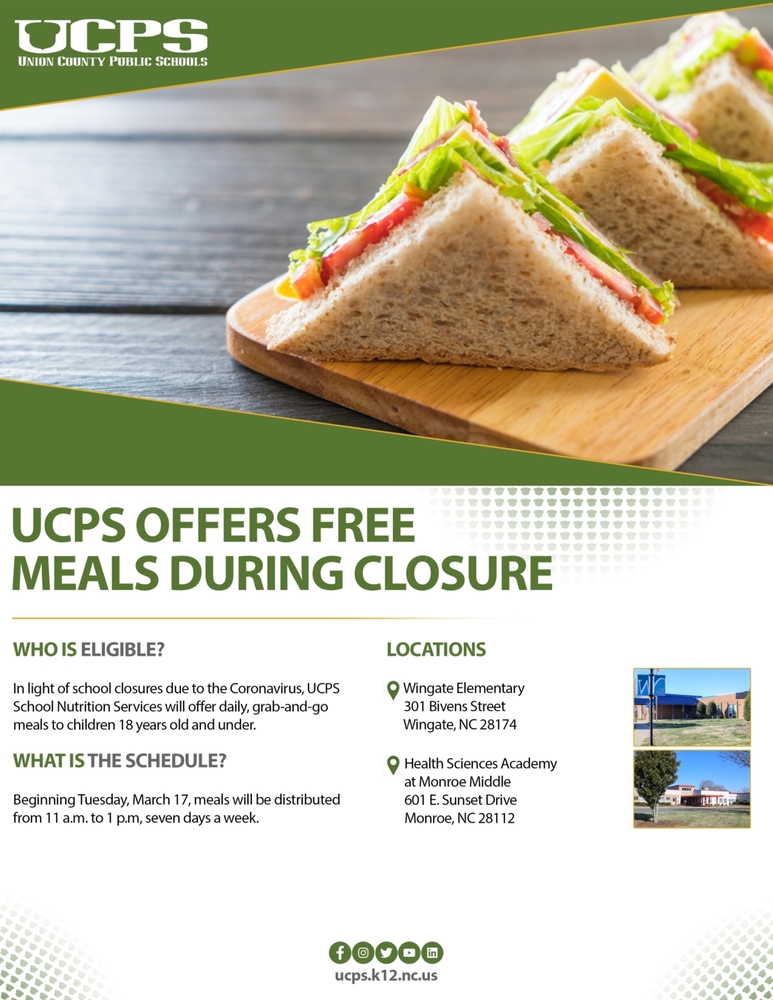 UCPS Offers free meals during closure.
Who is Eligible?
In light of school closures due to the Coronavirus, UCPS School Nutrition Services will offer daily, grab-and-go meals to children 18 years old and under.
What is the Schedule?
Beginning Tuesday, March 17, meals will be distributed from 11:00 am to 1:00 pm, seven days a week.
Locations:
Wingate Elementary
301 Bivens Street
Wingate, NC 28174
Health Sciences Academy at Monroe Middle
601 E. Sunset Drive
Monroe, NC 28112