02/28/2020

Online Applications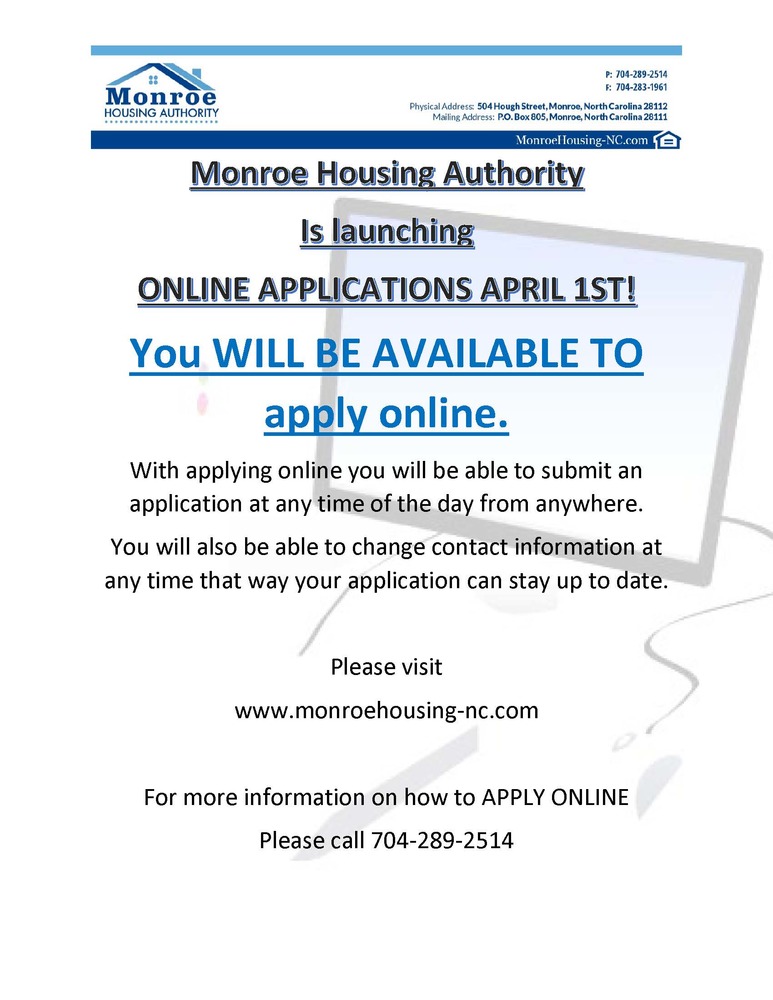 Monroe Housing Authority Is launching ONLINE APPLICATIONS APRIL 1ST!
You will be able to apply online.
With applying online you will be able to submit an application at any time of the day from anywhere. You will also be able to change contact information at any time that way your application can stay up to date.
Please visit www.monroehousing-nc.com
For more information on how to APPLY ONLINE Please call 704-289-2514