02/28/2020

What Home Means To Me Poster Contest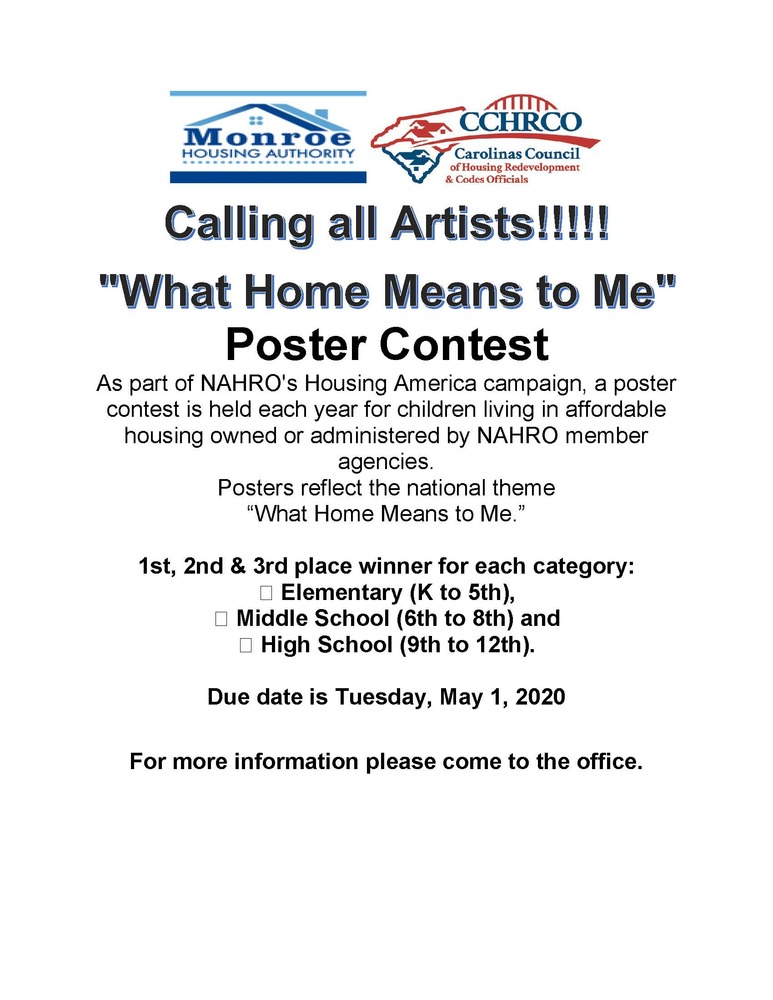 Calling all Artists!!!!! "What Home Means to Me" Poster Contest
As part of NAHRO's Housing America campaign, a poster contest is held each year for children living in affordable housing owned or administered by NAHRO member agencies. Posters reflect the national theme "What Home Means to Me."
1st, 2nd & 3rd place winner for each category:
Elementary (K to 5th),
Middle School (6th to 8th) and
High School (9th to 12th).
Due date is Tuesday, May 1, 2020
For more information please come to the office.