01/17/2023
Calvin Davis Joins Monroe Housing Staff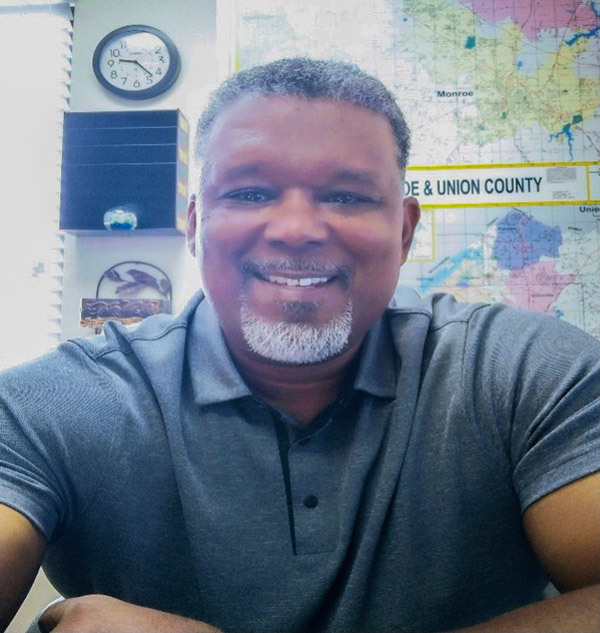 MONROE, NC --- Calvin Davis recently joined the staff of Monroe Housing serving as the HCV Housing Quality Standards Specialist. In this role, Davis will inspect homes to ensure that they meet HUD standards, explain the inspection process to tenants and landlords, help determine the market value of homes on the program, do follow-up inspections on failed units, answer tenant and landlord complaints, keep a daily detailed log of all inspections.
Originally from Monroe, NC, Davis relocated back to the Monroe area in 2008 after living in Charlotte, NC, for 14 years. Davis holds a Certification in Heating & Air Conditioning from Esco Institute. Additionally, Davis holds an NC swimming pool & spa certification from Aquatic Solutions and Professional Resource Options and an HCV Housing Quality Standards Specialist Certification from Nan McKay and Associates, Inc.
With (26) years of experience, Davis brings his Housing Quality Standards Specialist expertise to the agency. Prior to Joining Monroe Housing, Davis served as the Maintenance Supervisor for Waterford Creek Apartments. In this role, Davis Supervised the maintenance staff, oversaw all contractors, and kept a monthly and annual budget of supplies, unit costs and contractor services, heating and air conditioning repairs, and other property maintenance on a 264-unit complex. Davis also previously served as the Maintenance Supervisor with some Area Management training in maintenance for Forest Ridge Apartments, a 330-unit complex. In this role, Davis Supervised maintenance staff, maintained the swimming pool, oversaw all contracted work, completed tenant work order repairs, made sure units were ready for new move-ins, and handled tenant maintenance issues. Davis received additional training in Mold Prevention and Remediation from the National Apartment Association and has training in Fair housing courses from Waterford Creek Apts. Davis has continued their education through Nan McKay and Associates as a Housing Quality Standards Specialist through Monroe Housing Authority. Davis is a member of (SERSHA) Southeast Regional Section 8 Housing Association Inc. During his free time, Davis enjoys Hiking, fishing, biking, billiards, camping, motorcycle riding, and a host of other activities.
"Calvin Davis is a valuable addition to the Monroe Housing staff. He brings applicable knowledge in HUD Home Inspections to the position and will be an asset to the agency. We are excited to welcome Calvin to the Monroe Housing team." stated Anna McRae, CEO of Monroe Housing. Monroe Housing, established in 1966, provides decent, affordable housing for eligible low-income families and the elderly through 173 Public Housing units, 33 RAD-Project Based Vouchers, and manages 357 Section 8 and Mainstream Vouchers for area landlords. Monroe Housing is governed by seven Board of Commissioners.
As a leader and innovator, Monroe Housing Authority's mission is to provide safe, quality housing for persons in need and to cultivate healthy, vibrant neighborhoods for the citizens we serve. Monroe Housing will empower residents to achieve self-sufficiency through innovative partnerships that encourage personal and professional growth. For more information on Monroe Housing, please visit their website www.monroehousing-nc.com.