01/18/2023
Dr. Benita Sanders Joins Monroe Housing Board of Commissioners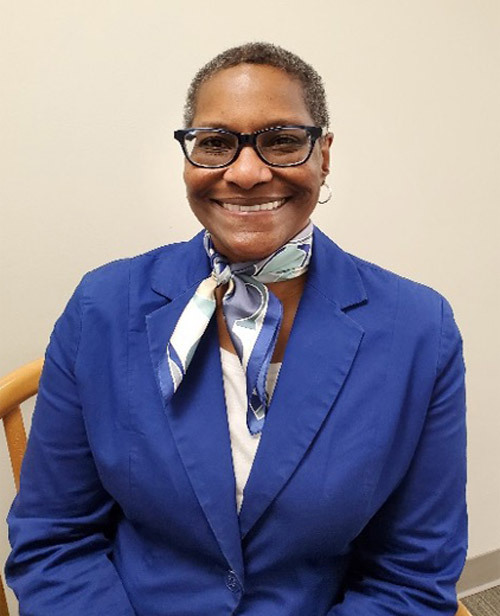 MONROE, NC --- Dr. Benita Sanders was recently named to the Monroe Housing Board of Commissioners. Dr. Sander's tenure begins January 2023, and she will serve for a 4-year term.
Dr. Sanders currently serves as the CEO/Owner for EXCEL Enrichment Program. Dr. Sanders brings to the board knowledge of Community Advocacy and 20-plus years of Government work experience through her involvement with various Community projects and volunteer services throughout Metro Atlanta, Ga, and Monroe, NC where she served as an Advisory Member with Spectrum Habilitation Services, Chair, Human Rights Committee, Partner Behavior Health Services, Community Council of Metropolitan Atlanta, Union County NC Community Health Services, and City of Monroe Diversity, Equity and Inclusion Committee.
Originally from Monroe, NC, Dr. Sanders relocated back to the Monroe area from Atlanta in May 2015. Dr. Sanders holds a Bachelor of Science degree in Business Administration with a concentration in Management from Fayetteville State University and a Master of Arts (2004) and Ph.D. (2009).
Dr. Sanders is a member of the Union County Democratic Party, Common Heart, Partners Behavior Health Services-Innovation Stakeholders, Union County Community Health Services, and Union County 4-H Advisory Committee.
Dr. Sanders has one son. During her free time, she enjoys volunteering, reading to, and working with children.
Dr. Benita Sanders is a valuable addition to the Monroe Housing Board of Commissioners. She brings knowledge in management and community advocacy, which will be an asset to the Board. We are excited to welcome Dr. Sanders to the Monroe Housing Board of Commissioners." stated Anna McRae, Interim-CEO of Monroe Housing.
Monroe Housing, established in 1966, provides decent, affordable housing for eligible low-income families and the elderly through 173 Public Housing units, 33 RAD PBV units, and manages 364 HCV (Section 8) and Mainstream Vouchers for area landlords. Monroe Housing is governed by a seven Board of Commissioners.
As a leader and innovator, Monroe Housing Authority's mission is to provide safe, quality housing for persons in need and to cultivate healthy, vibrant neighborhoods for the citizens we serve. Monroe Housing will empower residents to achieve self-sufficiency through innovative partnerships that encourage personal and professional growth.
For more information on Monroe Housing, please visit their website, MonroeHousing-NC.com