01/11/2023
Monica Davis Joins Monroe Housing Staff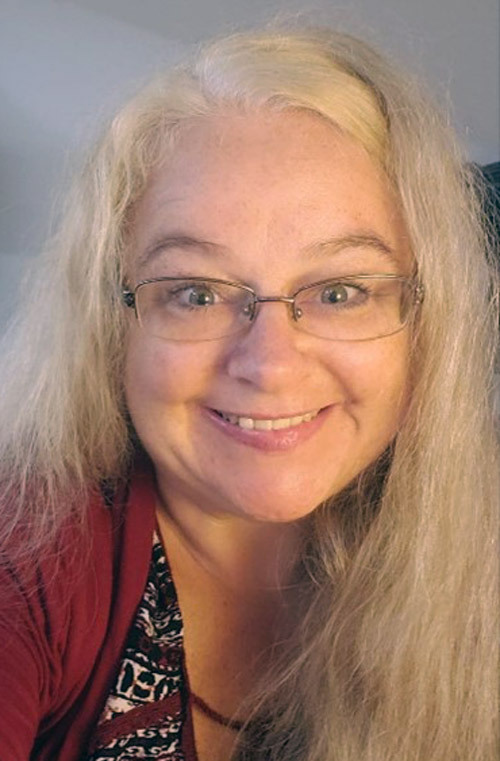 MONROE, NC --- Monica L. Davis recently joined the staff of Monroe Housing serving as Housing Choice Voucher (HCV) Program Manager. In this role, Davis will ensure compliance in the administration and operation of the Housing Choice Voucher Program. Administer Agency Policies regarding leased and subsidized privately-owned rental housing and programs administered by the Agency. Ensure compliance with HUD regulations and guidelines as they pertain to the Housing Choice Voucher and Project Based Voucher Programs. Works effectively with the CEO or his/her assigns on a range of policy issues, long-range planning, budgeting, and valuing results to the agency. Maintain HUD-required records and statistical reports and assist with HUD monitoring and reviews. Provide guidance and assistance to families on all Housing Choice Voucher matters. Prepare weekly, and monthly Housing Choice Voucher Program reports for the CEO or his/her assigns. Encourage landlord and resident participation in housing programs through outreach efforts. Implement procedures to ensure that leases and contracts between landlords and residents are properly administered. Supervise the job performance of subordinates.
Originally from Rockingham, NC, Davis relocated to the Monroe area in March 2022. Davis holds an Associate's in Applied Science Degree in Information Systems Technology from Richmond Community. Additionally, Davis holds an HCV Specialist, HCV Housing Quality Standards Specialist, & HCV Program Management Certifications from Nan McKay and Associates Inc. and a Certificate of Completion in Lead Based paint awareness and Asbestos Awareness from M1 Environmental.
With 10 years of experience, Davis brings her Housing Choice Voucher expertise to the agency. Prior to Joining Monroe Housing, Davis served as the HCV Manager for Wadesboro Housing. In this role, Davis managed the wait list, accepted applications, performed recertification interviews, processed recertifications & interims, scheduling appointments, performed HQS inspections, worked with Landlords and leased up units, performed orientations, problem solving and working with other WHA employees to ensure HUD compliance, customer service when necessary, assisted in writing some of the policies in new Administrative Plan. Davis also previously served as the Property Manager for Partnership Properties. In this role, Davis Accepted applications, processed recertification & interims, collected data, ensured any maintenance issues were resolved in a timely manner, prepared and readied the property for inspections, and ensured that all paperwork and policies were in compliance with HUD policies & regulations, filed reports when necessary, performs customers service when needed and resolved conflicts between tenants when necessary. Davis also serves as Office Assistant for Rockingham Housing Authority. In this role, Davis worked directly with the Assisted Housing Manager and performed a variety of jobs, including but not limited to filing, recertification interviews, processing recertifications and interims, scheduling appointments and HQS & housing keeping inspections, and any other duties as assigned by Executive Director or Assisted Housing manager.
Davis has 2 daughters and 1 granddaughter. During her free time, Davis enjoys sewing, machine embroidery, crafting, reading, and spending time with her granddaughter.
"Monica L Davis is a valuable addition to the Monroe Housing staff. They bring applicable knowledge in the Housing Choice Voucher Program to the position and will be an asset to the agency. We are excited to welcome Monica to the Monroe Housing team." stated Anna McRae, CEO of Monroe Housing.
Monroe Housing, established in 1966, provides decent, affordable housing for eligible low-income families and the elderly through 173 Public Housing units and 33 RAD-Project Based Vouchers and manages 357 Section 8 and Mainstream Vouchers for area landlords. Monroe Housing is governed by seven Board of Commissioners.
As a leader and innovator, Monroe Housing Authority's mission is to provide safe, quality housing for persons in need and to cultivate healthy, vibrant neighborhoods for the citizens we serve. Monroe Housing will empower residents to achieve self-sufficiency through innovative partnerships that encourage personal and professional growth.
For more information on Monroe Housing, please visit their website, MonroeHousing-NC.com.