09/08/2021
Back to School Immunizations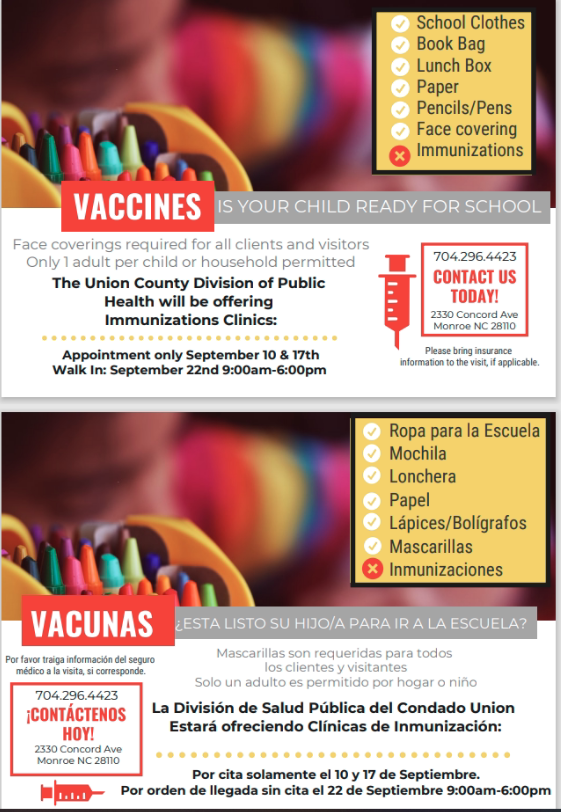 Is your child ready for school?
The Union County Division of Public Health will be offering Immunization clinics. Held at 2330 Concord Ave. Monroe, NC 28110
Appointment only September 10th & 17th
Walk-ins September 22
Time- 9:00am-6:00pm
*Face coverings required for all clients and visitors. Only 1 adult per child or household permitted.
Contact us for any questions at 704-296-4423