06/23/2021
What You Need to Know About The Child Tax Credit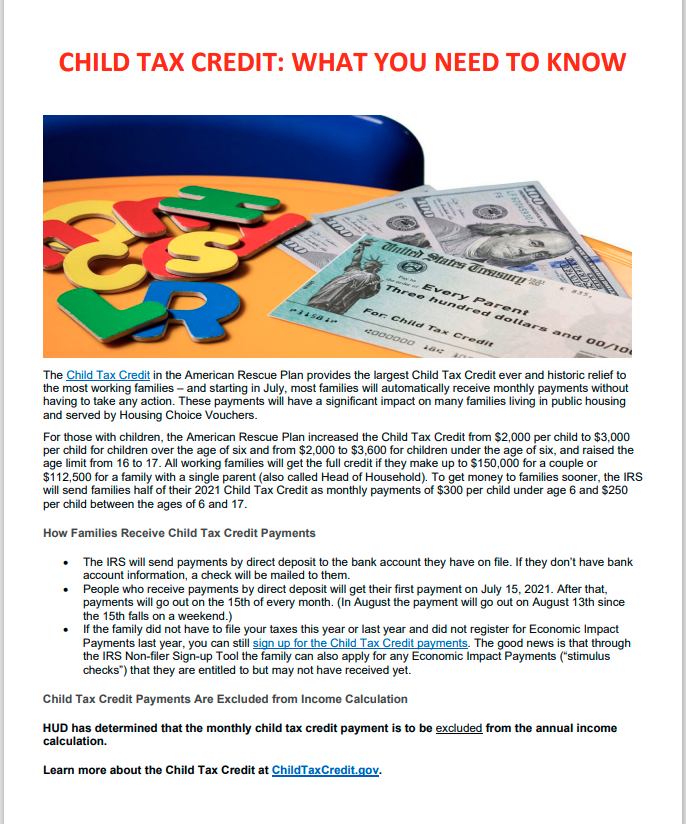 Child Tax Credit: What You Need to Know
THe Child Tax Credit in the American Resource Plan provides the largest Child Tax Credit ever and historic relief to the most working families and starting in July, most families will start receiving monthly payments without having to take any action.
THe American Rescue Plan raised the Child Tax Credit from $2,000 per child to $3,000 per child for children over the age of 6 and raised it to $3,500 per child under the age of 6. They also raised the age limit from 16 to 17.
On the 15th of every month the extra money will be either direct deposited into the account used when doing taxes or will be mailed out to you.