06/10/2021
How to Avoid Tenant Eviction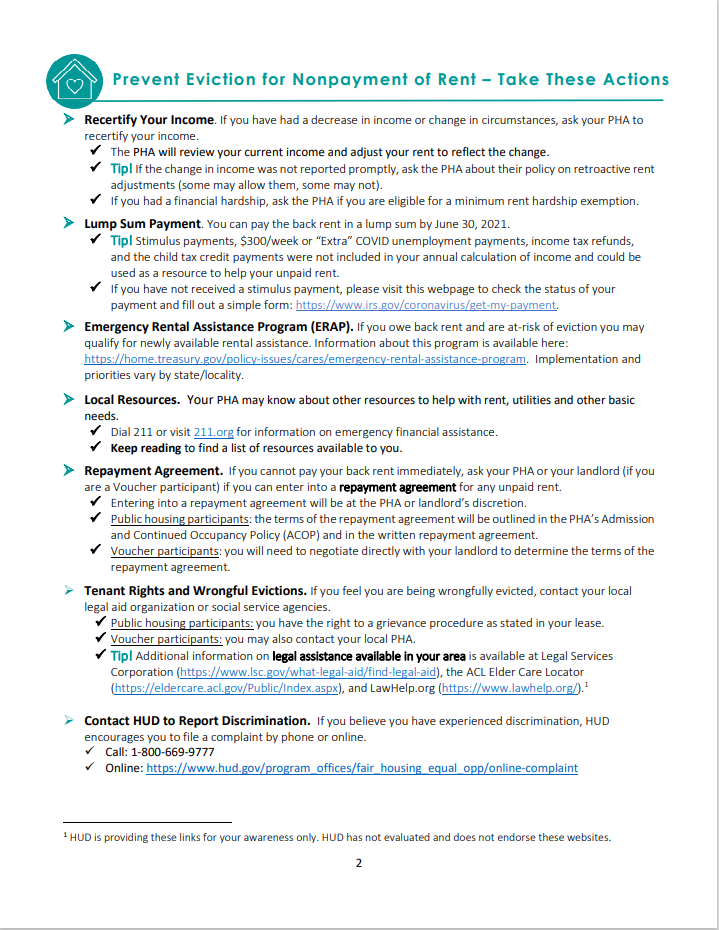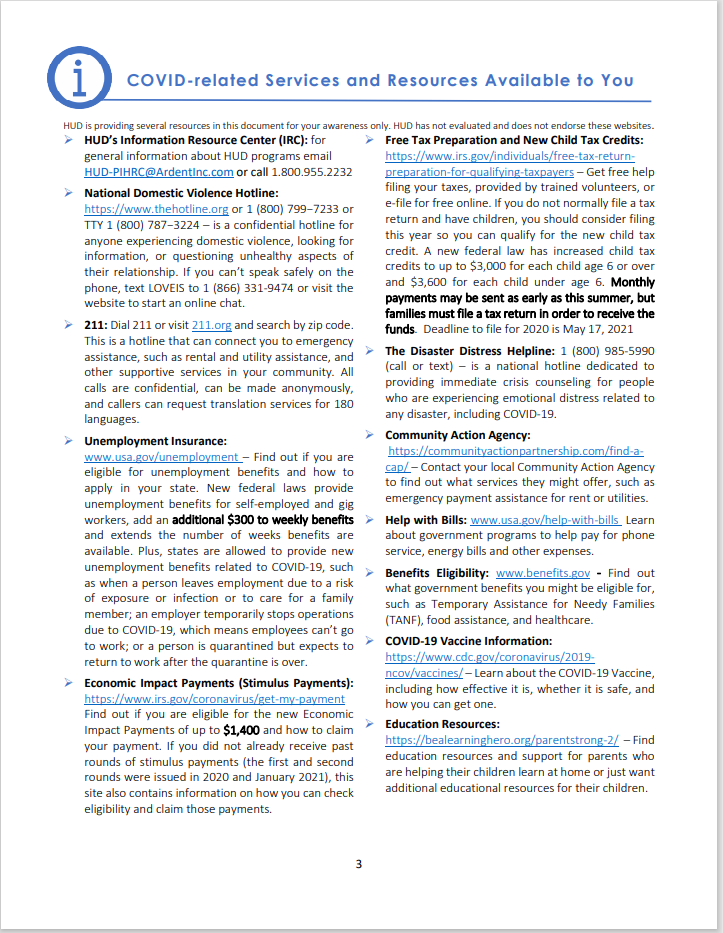 Take Action to Avoid Eviction
CDC Eviction Suspension to end June 30, 2021. The CDC put in place a no eviction for non-payme3nt of rent because of COVID-19 which is set to end at the end of the month.
This does not mean that rent would be forgiven.
To prevent eviction for non-payment of rent take these steps.
-Recertify Rent
-Lump Sum Payment
-Emergency Rental Assistance Program (ERAP)
-Local Resources
-Repayment Agreement
COVID Related Resources Available to You
-HUD'S Information Resource Center (IRC)
-National Domestic Violence Hotline
-211
-Unemployment Insurance
-Economic Impact Payments (Stimulus Payment)
-Free Tax Preperation and new Child Tax Credit
-The Disaster Distress Hotline
-Community Action Agency
-Benefits Eligibility
-Education Resources
-COVID-19 Vaccine Information