02/01/2021
Black History Month
0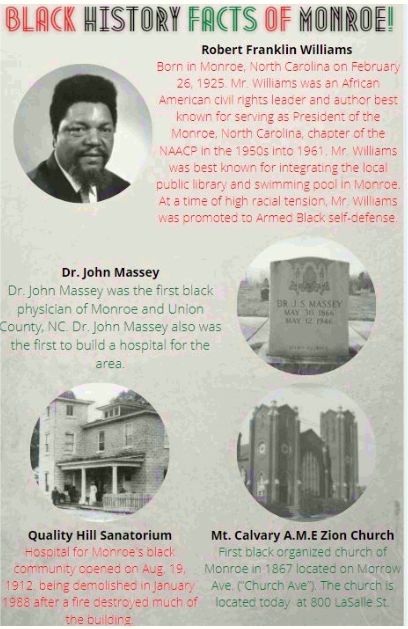 Black History Facts of Monroe
Robert Franklin Williams was born in Monroe North Carolina and was an African American Civil Rights leader and author best known for serving as President of the Monroe NC chapter of the NAACP.
Quality Hill Sanatorium was a hospital for Monroe's black community and was demolished in January 1988 after fire destroyed much of the building.
Mt. Calvart A.M.E. Zion Church was the first black organized church of Monroe in 1876.